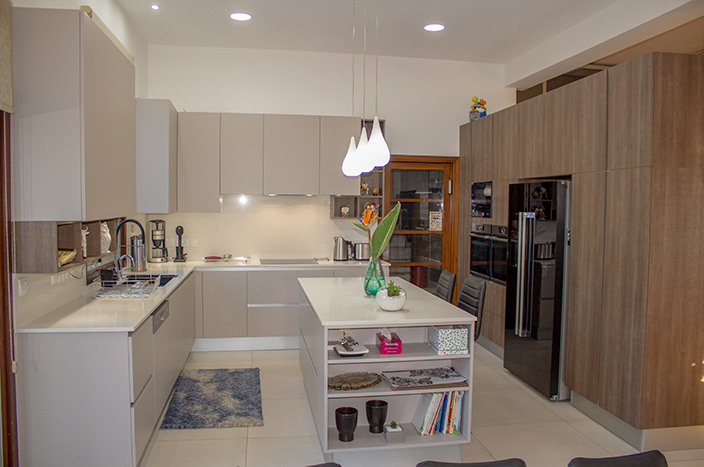 In this renovation, the customer chose the Kitchen Model Tekna in mat with Polymeric & Rovere Tranche, ultra bianco quartz countertop. This renovation was made under our guidance and supervision.

In 10 Days Only, the following tasks have been completed:
Disconnect previous electrical/water connections
Removal of the kitchen cabinets
Removal of the concrete base
Removal of the ceramic wall tiles
The Electrical/Hydraulic slivers
Hood Hole
Installment of the electrical connectors
Build Plasterboard ceiling & plastering
Painting of the ceiling and walls
New kitchen Installation
Quartz Countertop Measurement & Installation
See the before and after below.
The Design Stage
As with all our customers, we created the following plan before ordering the kitchen cabinets from Italy.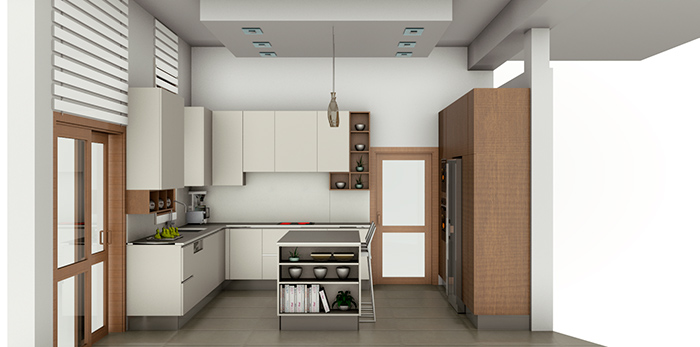 Before the Renovation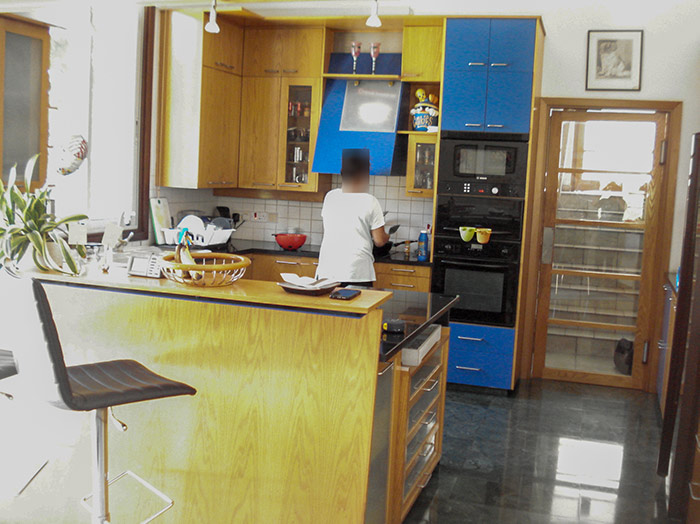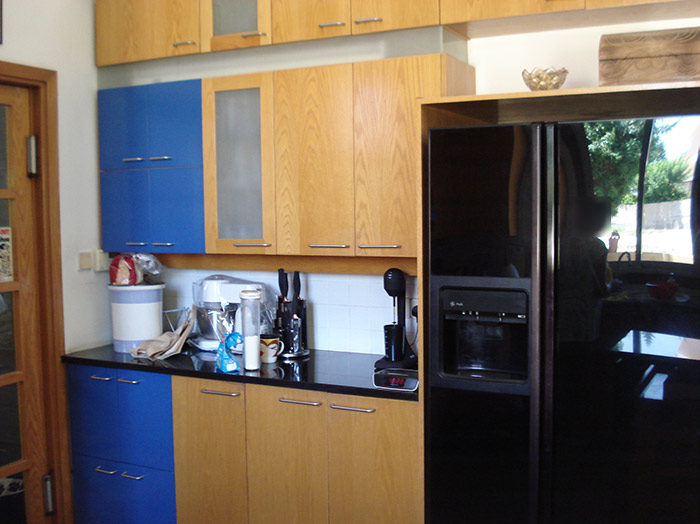 After the Renovation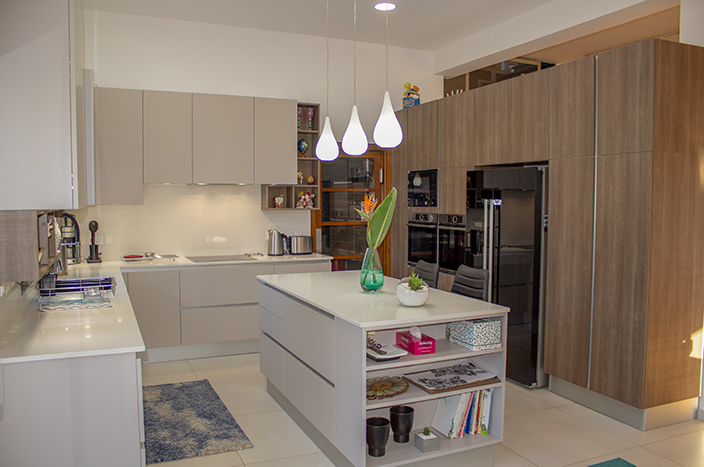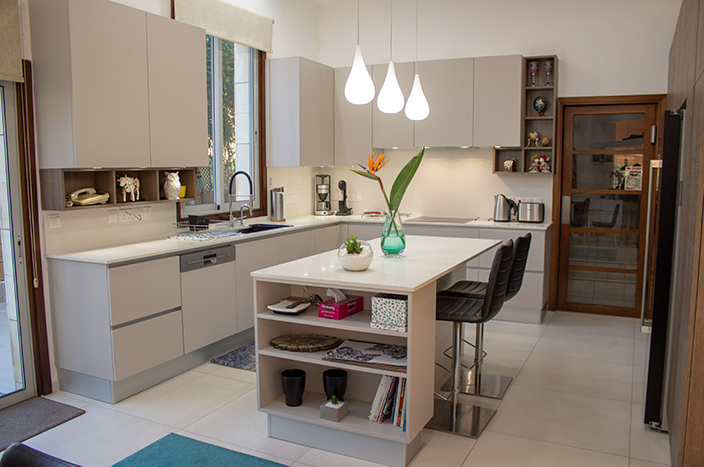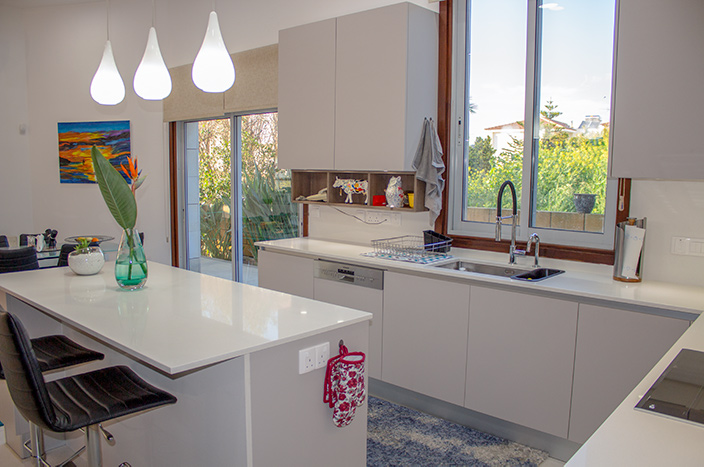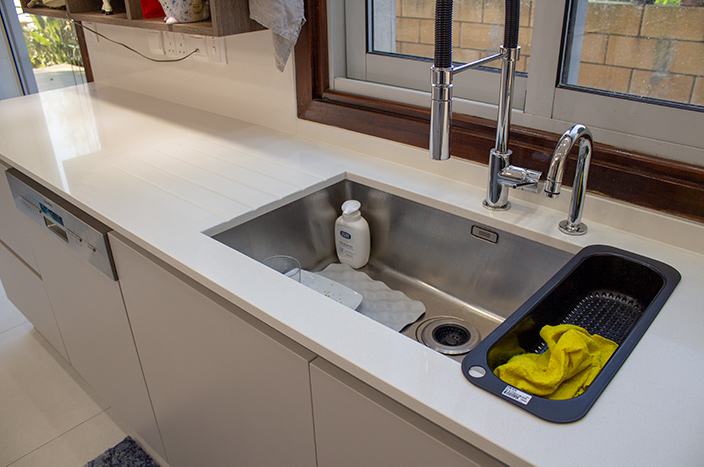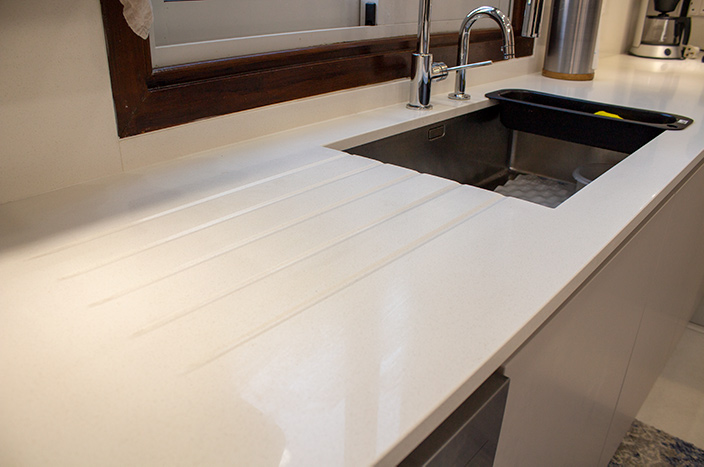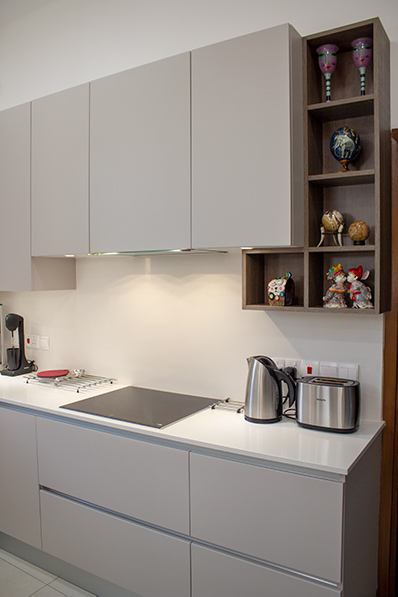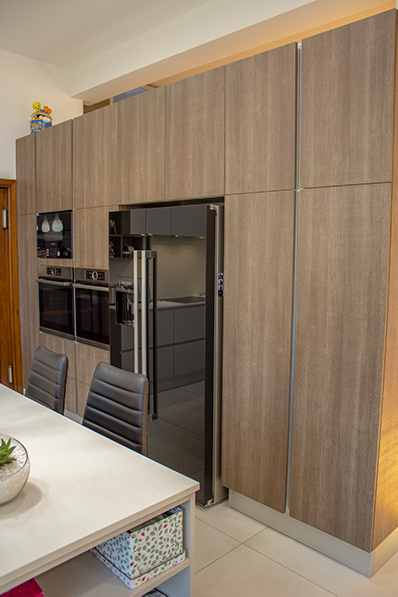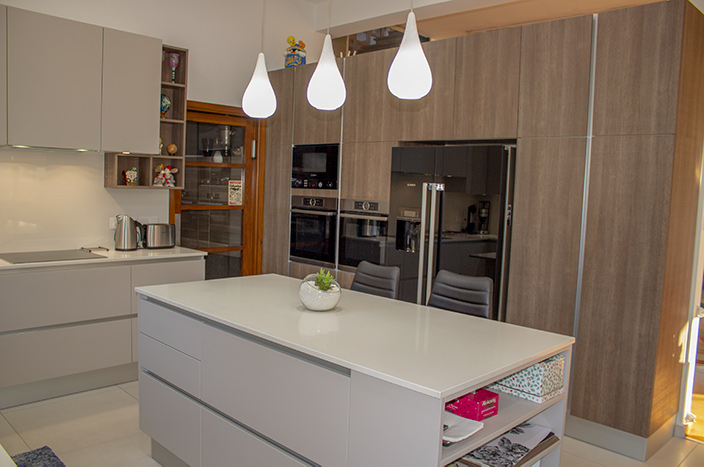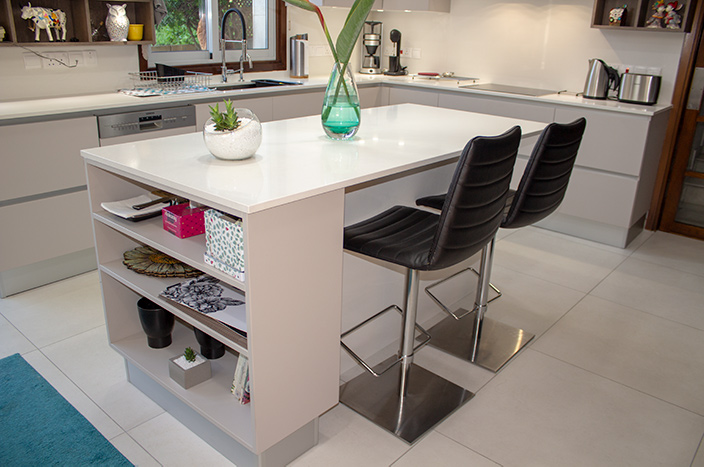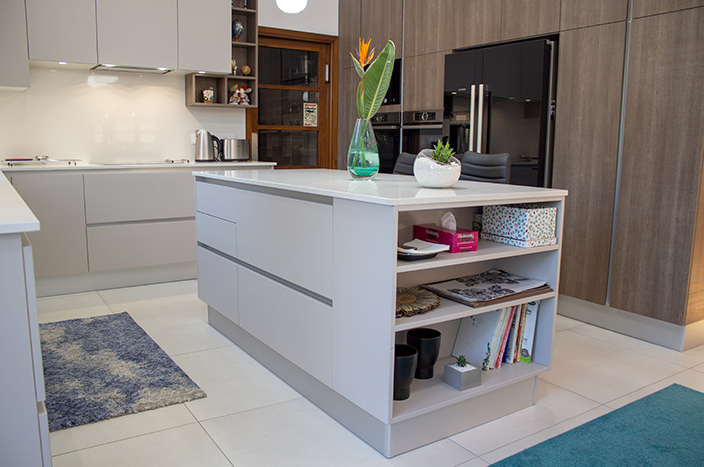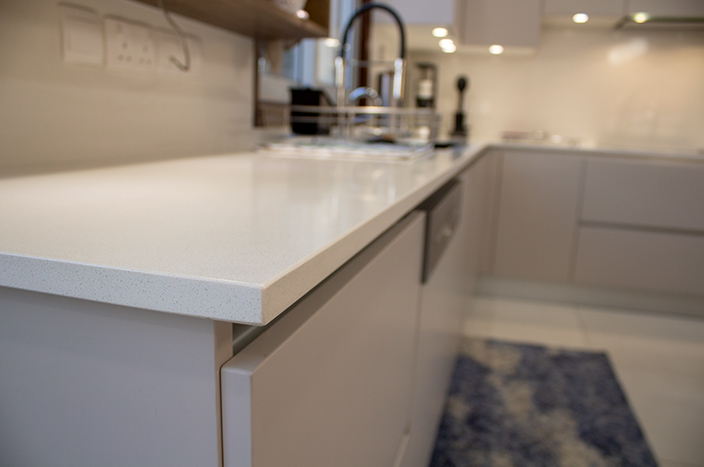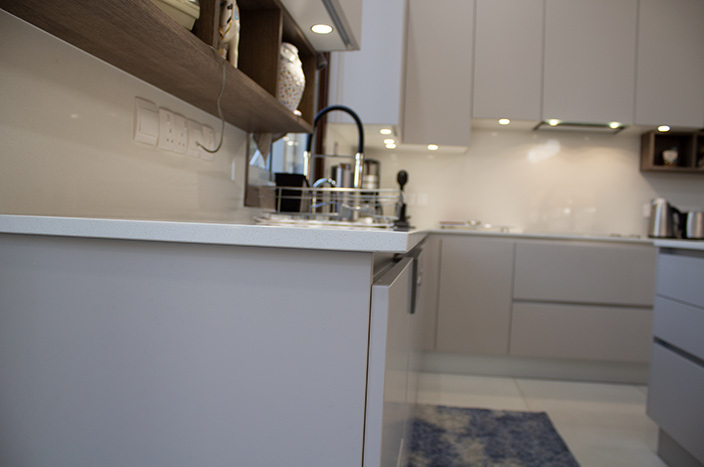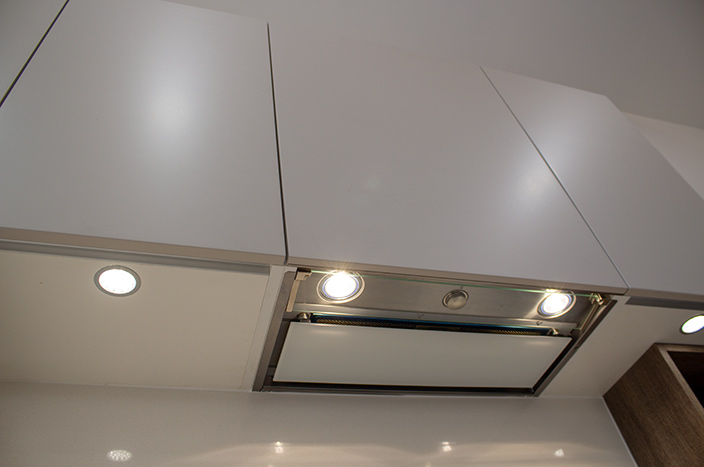 Do you want to learn more about our Kitchen Cabinets?
>> Click Here <<
Can you imagine how your new Kitchen would look like?
>> Design your Kitchen Online Here <<
(Does not work on mobile devices)