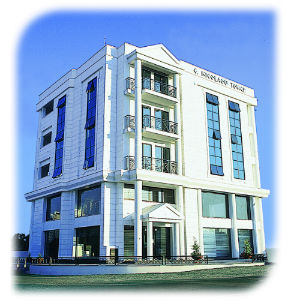 At the onset G.Nicolaou focussed on importing marble and granite slabs from reliable sources. The exceptional product line along with the trained specialists established the company as a market leader.
Following this successful track, in an effort to offer its customers a wider range of home solutions extended its product line with ceramic tiles, kitchens, cabinets, and interior doors. Apart from the excellent product range G.Nicolaou can offer its customers integrated solutions at very attractive prices. Thousands of happy customers throughout Cyprus are the unquestionable proof that the company offers an ideal value for money blend.
Since 2014 the company has been investing in research and innovation aiming at the development of software applications that make space design the choice of materials much easier.
Visit our Strovolos showroom and enjoy a real benefit of our numerous offers!
Contact Us
Address:
 205 Strovolos Avenue, 2048 Nicosia Cyprus
Tel: +357 22 31 11 41
Fax: +357 22 49 80 78
Email: info@gnicolaou.com.cy
Working Hours: 09:00 – 13:00, 15:00 – 18:00 Monday – Friday
Thousands of Happy Customers







Book an Appointment with Us