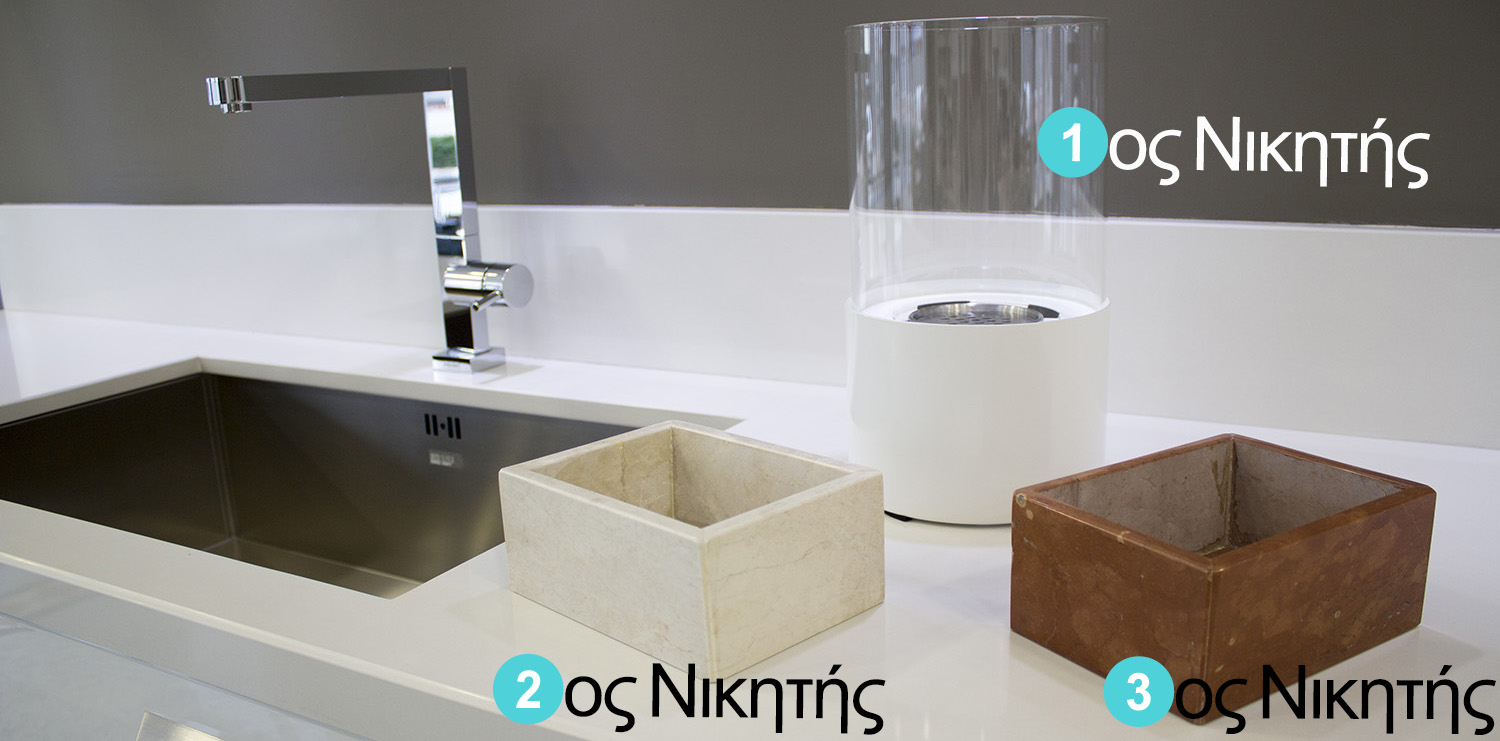 Christmas Competition 2017
Did you buy your Kitchen Cabinets from our company?
If so, join our giveaway to win a bioethanol fireplace, or a marble pot, in the following way:
1. Take a picture of your kitchen
2. Upload it on Facebook / Instagram along with the hashtag #MadeByGNicolaou in the description
3. Submit it to the contest by clicking on "Δηλώστε στο διαγωνισμό" ("Submit to Competition") below
4. Share the competition to your friends to vote your photo!
>>> The three photos with the most votes will be the winners! <<<
Are you not a customer of ours? Vote your favorite kitchen below to select the winner!