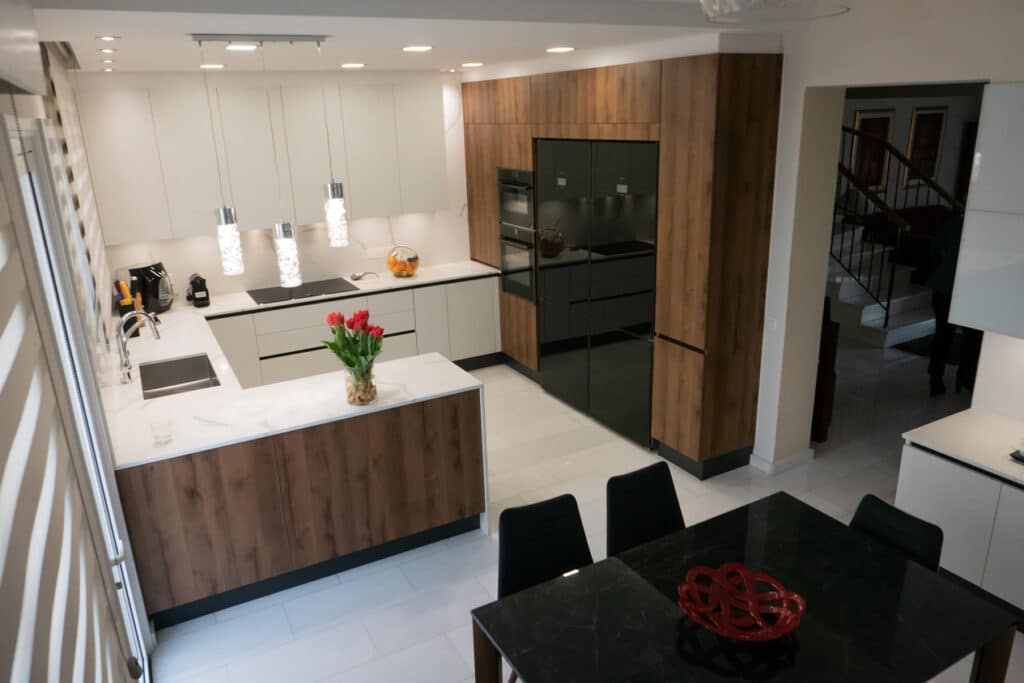 See the before and after below.
In this project, the customer chose a combination of the kitchen model Natura Urban FB50 and Onix Rovere Antico and Calacatta quartz for the countertops.
In 10 Days Only, the following tasks have been completed:
Disconnect previous electrical/water connections
Removal of the kitchen cabinets
Removal of the concrete base
Removal of the ceramic wall tiles
Installation of marble
Build Plasterboard ceiling & plastering
The Electrical/Hydraulic slivers
Installment of the electrical connectors
Painting of the ceiling and walls
New kitchen Installation
Quartz Countertop Measurement & Installation
Design Stage
As with all our customers, we created the following plan before ordering the kitchen cabinets from Italy.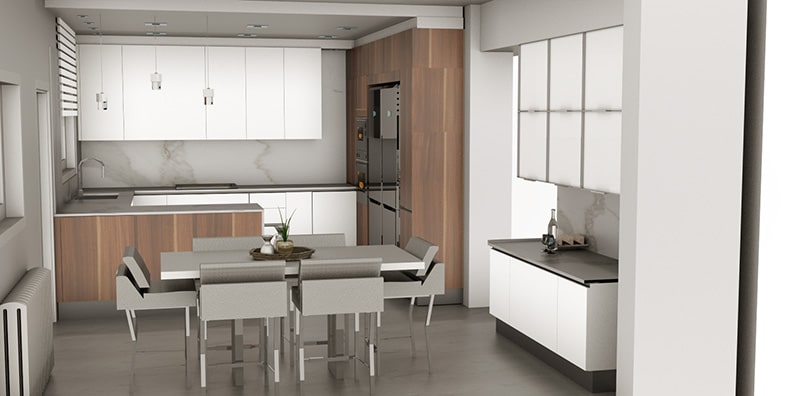 Before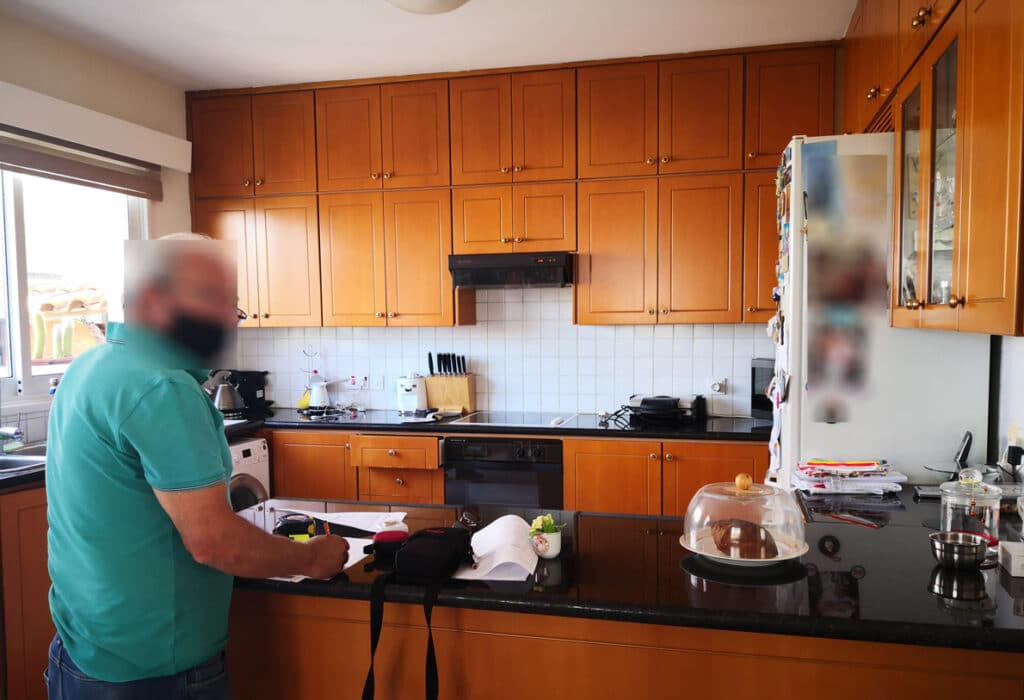 After