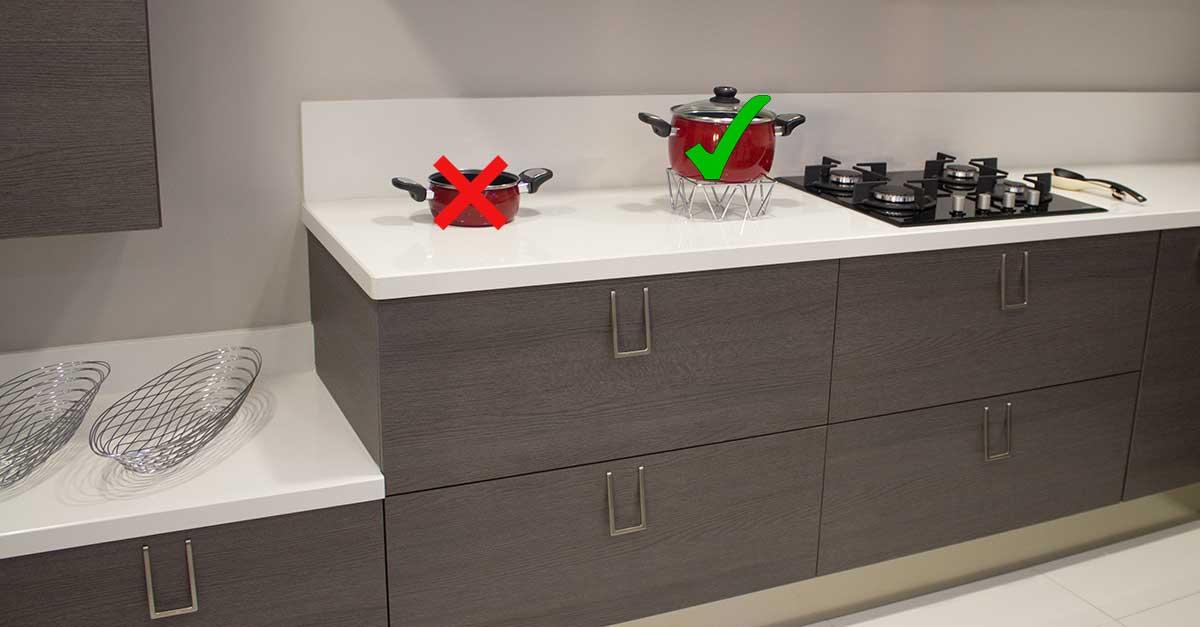 You MUST be curious!
Is it easy for a quartz countertop to crack?
The answer is Yes and NO!
Our engineered stone is composed of approximately 93% silica particles and 7% polyester resin. Its polyester resin binding agents allow some flexibility, preventing cracking under flexural pressure. As a result, it is easier for us to process and install all over Cyprus affordable countertops without any cracks.
However, buyers of quartz countertops need to be aware of 2 things. At G.Nicolaou, we make it a priority that our customers are aware of these two external factors that can cause unnecessary cracks to their countertops.
Although more flexible, less porous, and harder, engineered stone can be affected by temperatures higher than 150°C. Sudden temperature changes can damage your quartz countertop. As a result, we always warn our customers not to place any hot pots and pans directly on the surface. Using a hot pad or trivet is always recommended.
The polyester resin is not Ultraviolet (UV) stable.As a result, engineered stone should not be used outdoors. Continuous exposure to UV can cause discoloration of the stone, and breakdown of the resin binder
As long that you follow these 2 simple rules, you can rest assured that you will be able to enjoy your quartz countertop for years to come.